Vegan backpack in Piñatex™ and waxed canvas medium size with folded top
€

175.00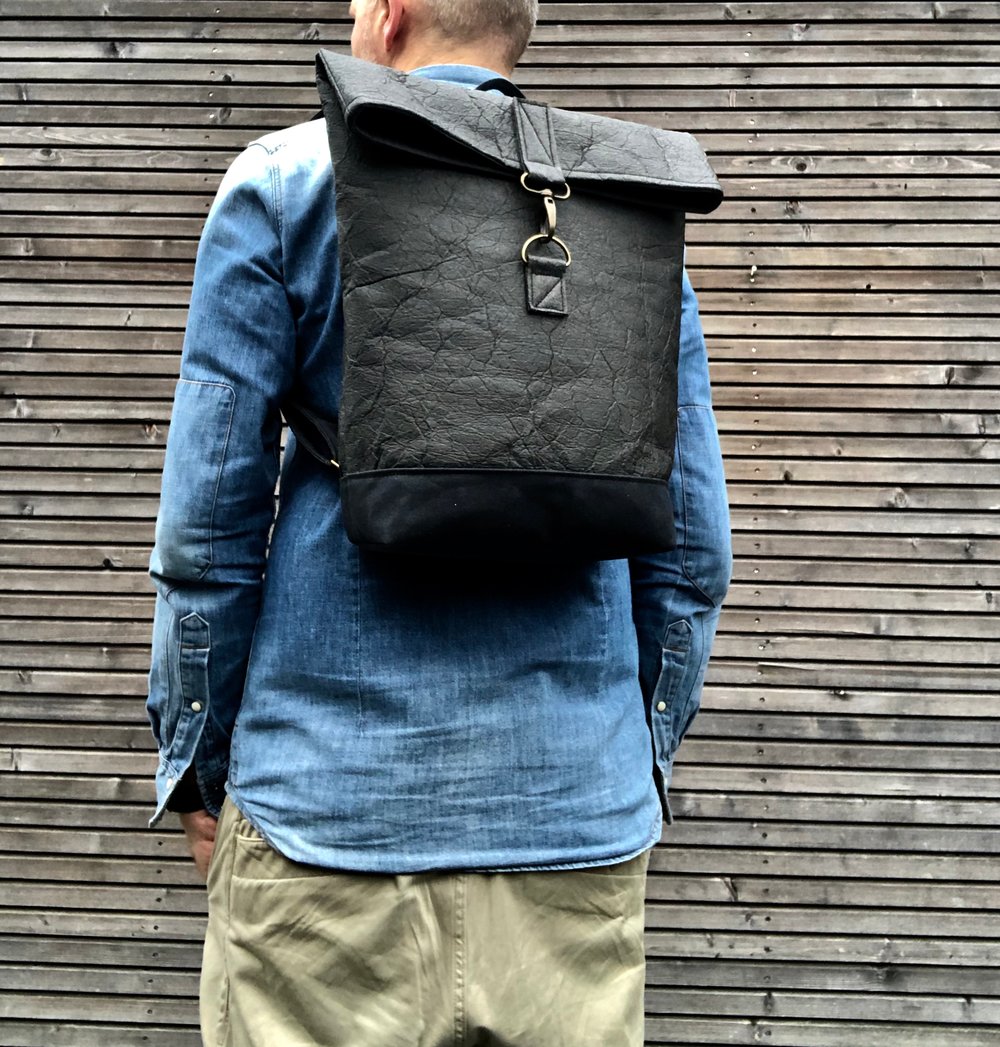 Vegan backpack medium size made from Piñatex™ in black and waxed canvas in black with folded top.
Piñatex™ made from an innovative, natural and sustainable non-woven textile made from pineapple leaf fibers as an animal friendly alternative to leather and petroleum based materials.
This textile is water resistant, strong, versatile, breathable, soft, light.......
I made it into an everyday backpack/rucksack, with waxed canvas straps. .
The bottom got an extra layer of waxed canvas for strength and durability
There is padding on the backside for more comfort.
This medium size pack is fully lined with a cotton canvas fabric, and a padded backside and padded laptop compartment
All the bags are made and designed by myself and handmade with care and attention for details.
The rucksack measures approximately wide 32cm and 41 cm tall
12 cm deep at the bottom
In inches this is 12,6 inches wide, rolled 16,1 inch tall
4,7 inches deep
Care instructions
To keep your Piñatex™bag in top condition, it is recommended to wax (I've already done this the first time for your bag) and repeat this on a regular basis by using a natural wax (I recommend the wax from otterwax.com )
Waxing the material is not only for protection, but it also gives the material a soft patina which you'll love.
After application, leave it in a warm place for 24 hours and rub it gently with a soft cloth.
Any dirt should be cleaned with water using a damp soft cloth or sponge.
Availability
Share