Vegan large tote bag in brown Piñatex™ and waxed canvas office tote laptop tote bag
€

165.00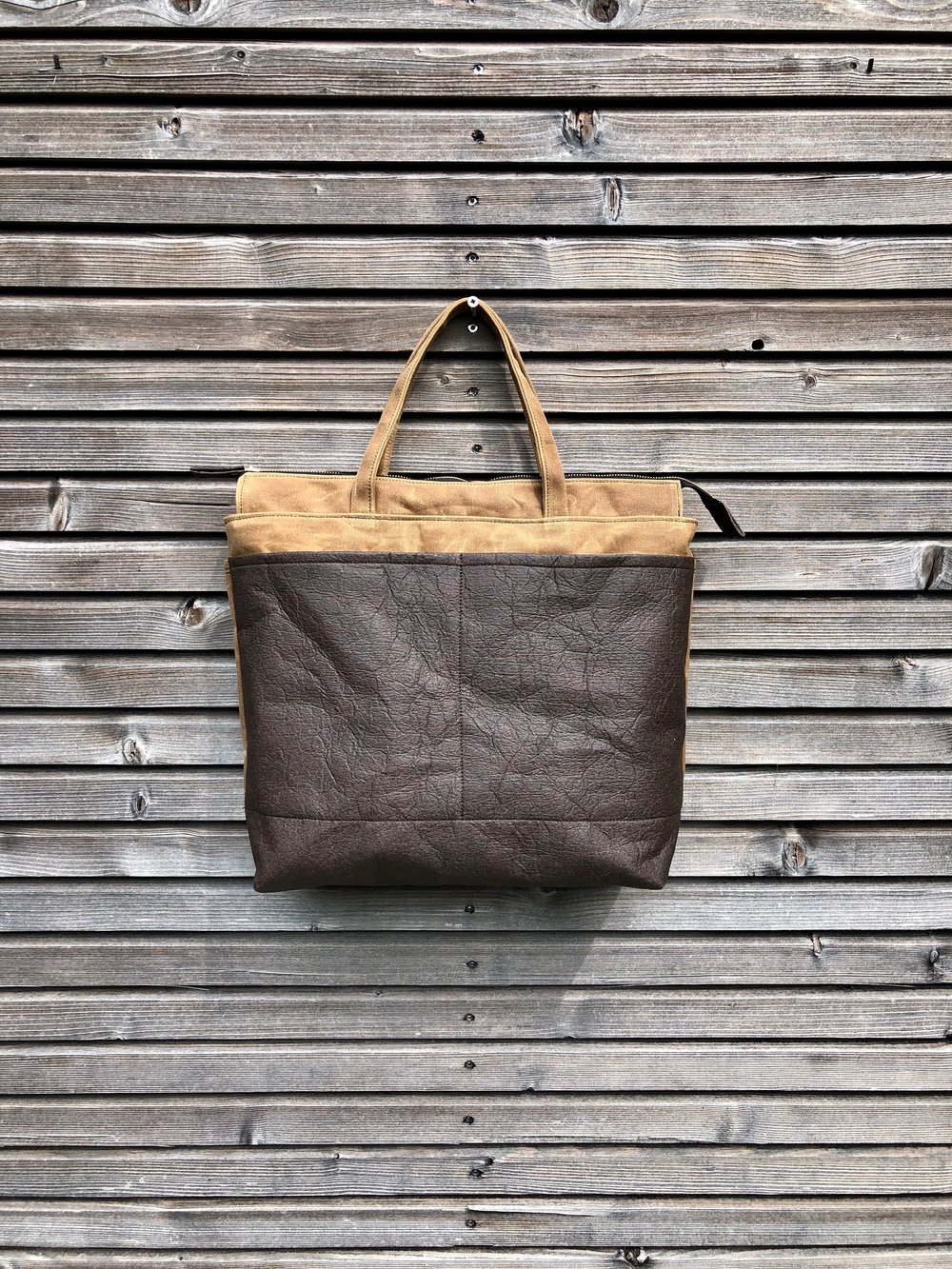 Tote bag made for brown Piñatex™ and waxed canvas for daily use to take with you everywhere, also the office, smart enough for any occasion
The bag is constructed out of brown Piñatex an innovative, natural and sustainable non-woven textile made from pineapple leaf fibers as an animal friendly alternative to leather and petroleum based materials.
This textile is water resistant, strong, versatile, breathable, soft, light.......
Handles in heavy weight waxed canvas
The corpus is made in heavy weight waxed canvas, outside pocket and bottom in Piñatex
The bag closes with a zipper closure and large outside pocket in waxed canvas on the other side.
Inside the bag is lined with cotton canvas with double slip pocket.
All the bags are made and designed by myself and handmade with care and attention for detail.
The carry all measures approximately 42 cm wide,32 cm tall and
12cm deep at the bottem
In inches this is 16,4 inches wide, 12,6 inches tall and
4,7 inches deep at the bottem
Availability
Share