Waxed canvas rucksack in charcoal grey with roll up top and double waxed bottem
€

160.00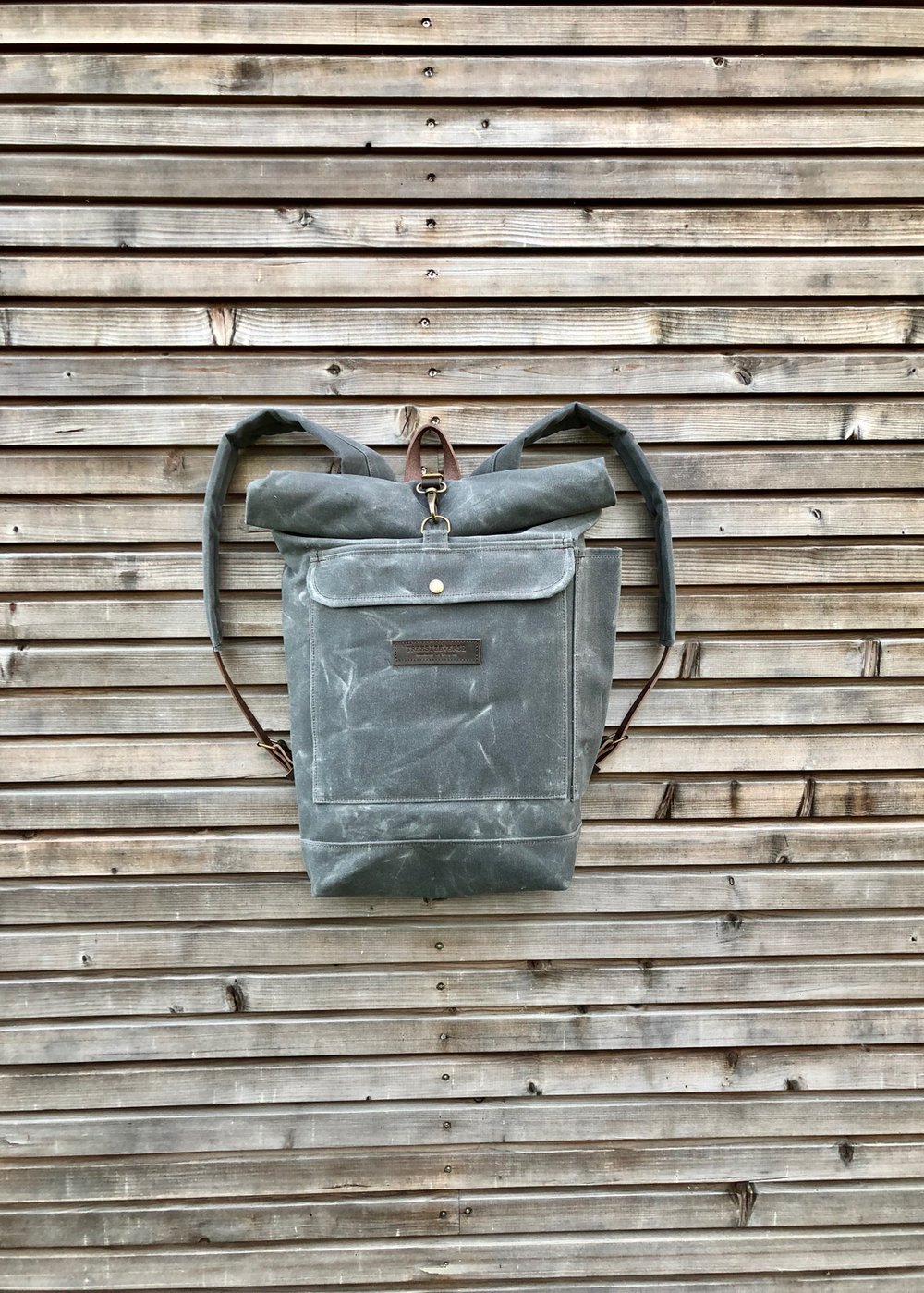 The material I used to make this bag is an American medium weight waxed canvas, the most beautiful waxed canvas you can imagine. The color is charcoal grey, combined with heavy weight charcoal grey waxed canvas for the bottem, strap-reinforcement and outside pocket.
I made it into an everyday backpack/rucksack, with padded waxed canvas straps and leather strap and closure with buckle. Roll to close top and large outside pocket with flap and pouch button closure. The backside has padding for more comfort.
This rucksack is fully lined with a blue cotton fabric. and has an inside pocket.
All the bags are made and designed by myself and handmade with care and attention for details.
This bag is made to order, processing time is 3 weeks at the moment
The rucksack measures approximately wide 40cm and rolled 45cm tall,unrolled 63cm and
12 cm deep at the bottem
In inches this is 16 inches wide, rolled 18inch tall and unrolled 25 inches tall and
5.5 inches deep at the bottem
Availability
Share